We design the home environment for you in a holistic approach.  We start with a meeting either at your home site or in our office.  We discuss every aspect of your living space inside and out.  The discussion includes:
How the house is going to be positioned on the property to design with the land and sun orientation.  The orientation of the house structure will affect what rooms receive light in the morning, mid-day, and evening.  this very crucial position will be important to make the house energy efficient as well as how you will want your rooms to be as far as cooling, heating, and room orientation.  This determines if the sun is coming into your bedroom in the morning or heating the room in the evening when the sun goes down in the summer.  We think about the environment as part of the design process.
We discuss the number and type of rooms.  The sizes of all the rooms and what you envision the sizes will need to be.  The size will be designed with you and your family needs in mind.
the most important living environments are the kitchen and bathrooms.  We look at the way you want these rooms to function, the way you live, and then bring them to life in connection with all other functions of the inside and outside of your home.
Designing the house is a process that takes time, communication, and several stages of the design process to create what will best work for you and your budget.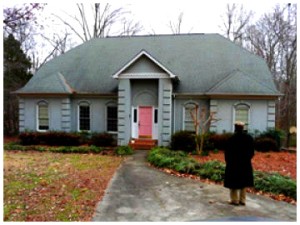 The DeVore Lake House Project
We work with our interior design associates to provide full service residential design services through construction management and observation. The projects can be small remodeling of any size all the way to custom homes in the Rock Hill or Charlotte area.